It's been some time since I have updated this.  Well we had a death in the family and it has been hard for me and everyone to deal with.  Still trying to figure out how this could have happened.
Well I don't want to be a debbie downer, so here are some updates.
DARTS
We are now in first place.  And next week is our final regular season game.  We mathmatically cannot lose 1st place.  SO that means a PLAQUE FOR BIDDY'S!  YAY.  But let's focus on having fun next week and winning in the playoffs.
KIDS AND FAMILY
All doing well.  Wifey is done with work until the fall so that is a good thing.  My work is hanging by a thread, but let's hope that thread is strong.  Here is a picture of the kids at the childrens museum.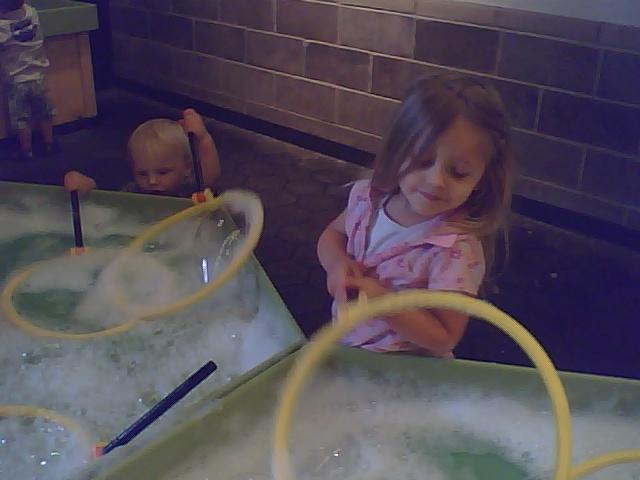 Baby Eric is walking!  and Alayna just had her first ballet recital!  So proud!
Anyway going to post more, just didn't have the heart to do so after what happened to kaeli.  Rest in Peace, I hope someday the family and myself can come to terms with why this happened.
Tags: Eric Matern