Things are calming down at home, except that baby Eric isn't sleeping and the whole family has a bad cough.  SUCKS.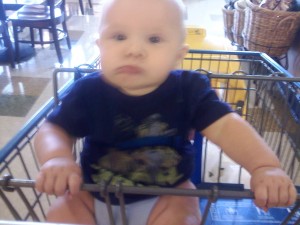 baby eric and I went to the supermarket, and this face is priceless.
Anyway commuting is getting "easier".  I leave around 6am, and though that sucks.  I get some nice shots of the sunrise, here is one to share!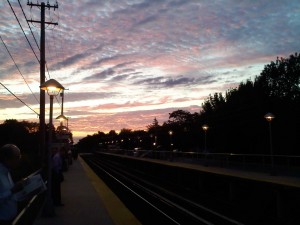 I get to work early and then I leave around 5, to get home before the sun sets.  It's tiring , but I will get used to it.
Starting to play Warhammer online, and it is a blast!
Work is totally insane these days, but the good news is darts started.  We postponed our first match, so the "action" begins Monday the 22nd.  Stop by and say hi!
Glad tomorrow is friday.