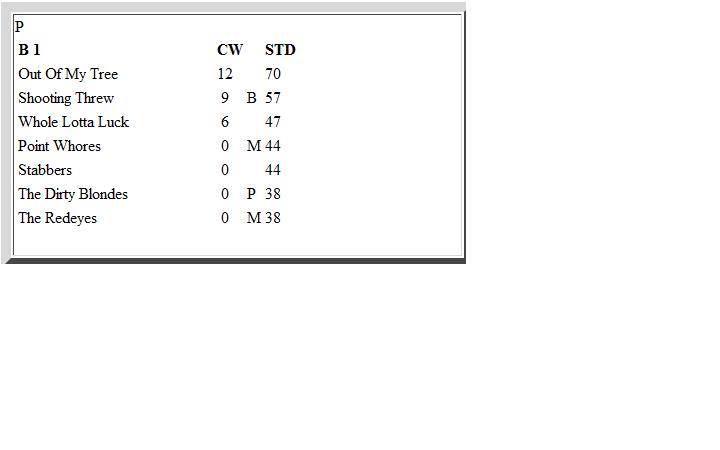 Week 6 Results are in.  We won, but I don't think it was our Best performance.  Killian had an amazing 91 out in singles.  He hit the triple 17 and once he did that i "knew" he would hit it.  And boom he got it.
Another noteworthy performance was Killian and I in Cricket.  We won game 1, then in game 2 we were really far behind.  But came back by smacking the bullseyes.  The win was the best come from behind "steal" I ever had in league.
Other than that it was a lackluster night.  We were missing Jack who was in Vegas, so JJ stepped up.  Always fun to shoot at Biddy's but I think our home matches are done for awhile.  Monday coming up we are on 86th street.
Game on